Menu
Pest Extermination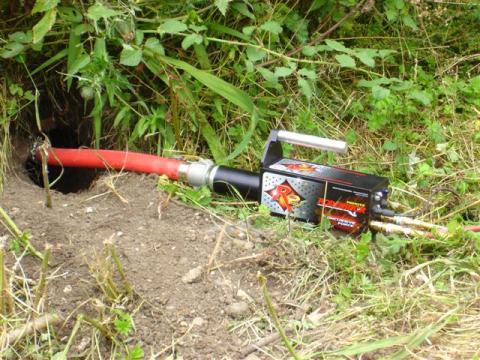 Rodenator was developed and registered in 2003, the aim of the company to distribute the Rodenator Pro & Rodenator R2, offering advice and support to users, ensuring best quality service is provided to its customers.
We have been working with the manufacturer of the Rodenator device, Meyer Inc, since 2002, and along with other organizations in the UK have also worked with Defra to obtain rights to import and distribute the Rodenator whilst meeting legal requirements set out by government bodies and the Wildlife and countryside Act.
See Defra Statement outlining the use of the Rodenator for the purpose of destroying the burrow system
Rodenator are happy to be in a position to offer this exceptional device to those with pest control problems.
For further details please contact us