Menu
Price List
The Rodenator range
We at Rodenator are the only authorised UK importer of the Rodenator range which, "by way of burrow destruction", is highly effective for rabbit, rat and mole control, while being economical to run and leaving no toxic residues in the environment. We pride ourselves in both our pre-sales customer service and our after-sales support. We have already supplied in excess of 1,700 Rodenators, making them easily the leading burrow destruction device on the market. Our machines are superbly engineered, rigorously tested and completely safe. They are fully warranted and have an enviable track record for reliability and customer satisfaction.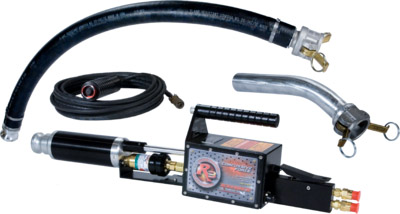 The brand new, wired remote controlled Rodenator R3 is a hybrid of the established R1 (wired remote version) and R2 machines. It offers the advantages of both the R1 and R2 and is supplied, with a 1 year parts warranty, at just £1,699 (+ £49 delivery) = £1,748 + VAT = £2,097.60. 
Standard accessory pack supplied with all Rodenators
Our standard accessory pack includes 15 m (50 feet) of top grade, joined, dual gas hose, Harris gas regulators, safety goggles and safety helmet.
Training
Operator training is strongly advised with all Rodenator models, and is FREE at our premises!
All Rodenators come with a comprehensive Operator's Manual as well as a copy of our "safe operating guidelines" which can form the basis of your operational risk assessment. We also supply copies of our Defra letter and the Natural England statement covering such devices.
Look out for our advertisements and editorials in the farming and shooting press, and please refer to our websites www.rodenator.co.uk and www.rodenator.eu for further details and video footage.
We promise to provide you with the best possible attention and service at all times!
Robin Purser, Managing Director, Rodenator
Rodenator, The Lane, Easton, Huntingdon, Cambridgeshire, PE28 0TY, United Kingdom
Tel: Office: 01480 890348 or Mobile: 07739 799721
If the line is busy, please leave a voice message! Alternatively, send an email to: sales@rodenator.co.uk