Menu
Order
Thank you for your interest in the Rodenator range, for which we at Rodenator are the sole import agents for the UK and Europe.
Our products, by way of burrow destruction, are highly effective for rabbit, rat and mole control, are economical to run while leaving no toxic residues in the natural environment.We pride ourselves in both our pre-sales customer service and our after-sales support capability.
We have supplied in excess of 1,700 Rodenators since spring 2007, making them the leading burrow destruction device on the market. Our products are superbly engineered, rigorously tested and completely safe. They are fully warranted and have an enviable track record for reliability and customer satisfaction.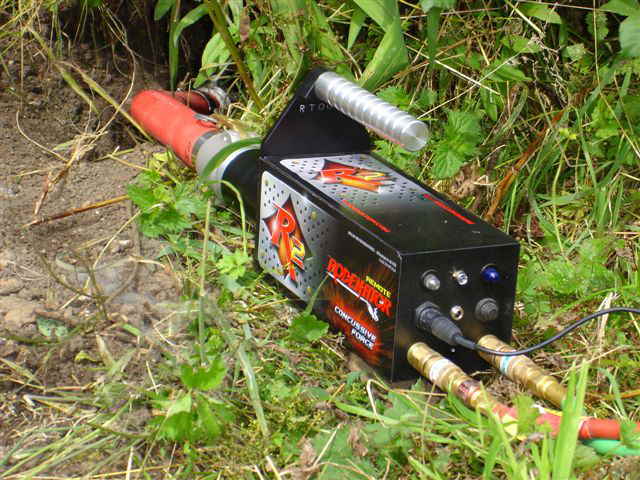 The brand new, wired remote controlled Rodenator R3 is a hybrid of the established R1 (wired remote version) and R2 machines. It offers the advantages of both the R1 and R2 and is supplied, with a 1 year parts warranty, at just £1,699 (+ £49 UK mainland delivery) = £1,748 + VAT = £2,097.60.