Menu
Lamma Award Certificate of Merit 2010
Rodenator are proud to have received the Lamma Certificate of Merit 2010 in the category of "Best improvement to an existing product".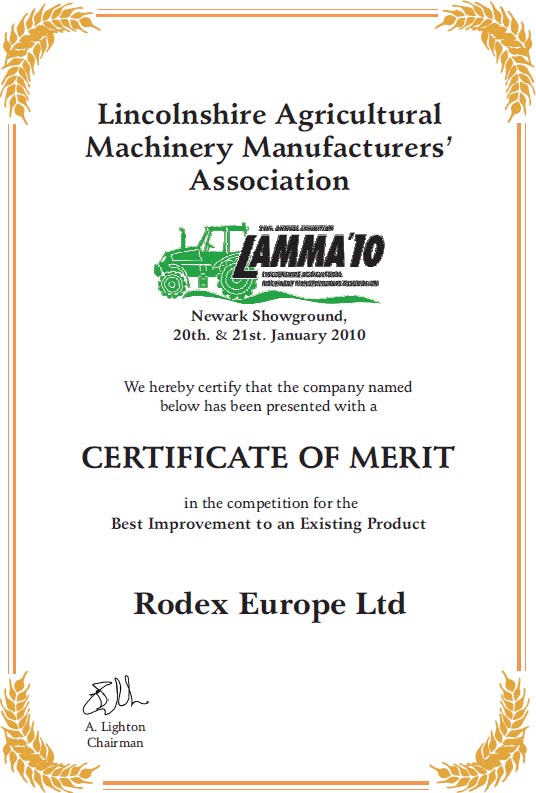 Can't wait? Get a Rodenator now!
We would love to come and demonstrate the awesome power of the Rodenator range to you. No charge, no commitment, no strings, no hard sell, no bull - and no rabbit. Just a bit of a blast!
Click here to Book Your Free Rodenator Demonstration online.
Or Call Robin Purser now! Tel 01480 890348 or 07739 799721